About
At the forefront of legendary Rock and Roll bands, you are sure to find Tom Petty and The Heartbreakers.
Since 2003, San Francisco based Petty Theft has been touring the western United States performing Tom Petty's songs true to the originals and in the spirit of the Heartbreaker's live shows.
"Best of the North Bay 2023 : Best Tribute Band" – The Bohemian
"Best of the North Bay 2022, 2021 : Best Cover Band" – The Bohemian
"Best of Marin 2022, 2020, 2019, 2018 : Best Cover Band" – Pacific Sun
"Best of Marin 2015: Best Local Band" – Pacific Sun
"Best Band San Francisco North Bay" – 2013, 2012, 2011 – The Bohemian
---
Members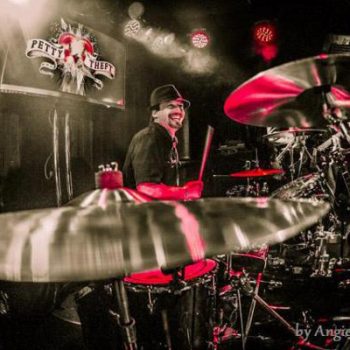 Adam "bagel" Berkowitz
Drums
Bagel's musical career is a varied one. He has produced, engineered, mixed and drummed on over 30 albums, one charting at # 39 on the Americana Charts and another recently up to #16 on the CMJ Hip Hop Charts. Bagel was one of 25 "Up and Coming" unsigned drummers across America to receive an endorsement deal with Paiste Cymbals and has toured throughout the continental U.S. and abroad. A few of the many artists Bagel has or is currently performing with include: Jerry Hannan, Noelle Hampton, Larkin Gayle, The Mother Truckers and The 85's. Besides his infectious groove, Adam is a performer you can't help but watch as he works that kit!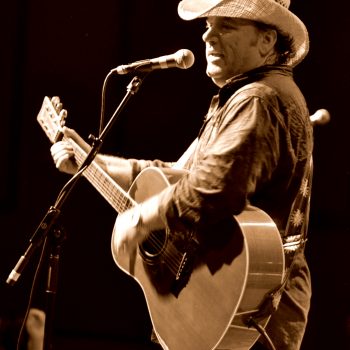 Dan Durkin
Lead vocals, Guitars & Harmonica
A founding member of Petty Theft, Dan is a consummate lead singer and front-man who makes everyone feel like they were invited to the party and whose powerful vocals carry the room wherever they go. Dan also founded Marin County bands Frontline and East of Eden. His band East of Eden shared the stage with Michael McDonald, Chris Isaak, Bruce Hornsby and even drummer Pete Best of The Beatles. His left-handed/upside-down guitar playing fascinates audiences and has other guitarists scratching their heads wondering how the heck he does that.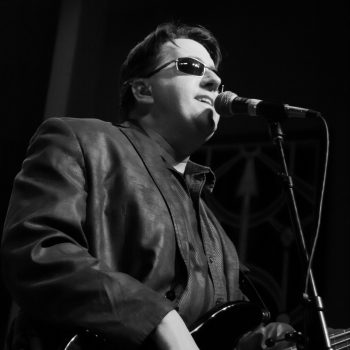 Django Bayless
Bass & Vocals
Besides being a founding member of Petty Theft, Django has performed in many Marin County bands most notably Sapphire, Triad, and Gahundza in the late 80's and early 90's. Django also performs with The 85's (80's tribute band). Django solidifies the rhythm section with his steady bass playing and anchors the vocals with his pristine high harmonies.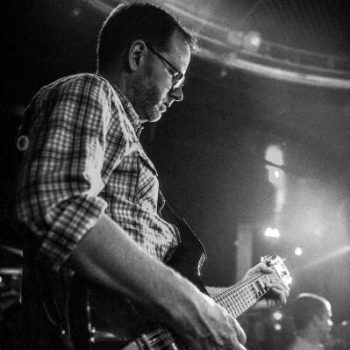 Michael Papenburg
Guitar
Michael is a Bay Area native and sought after session player who has been performing in Bay Area bands since the early eighties. The list of artists he has worked with includes Matt Nathanson, Lilyvolt, Brittany Shane, The GoldDiggers, The Welcome Matt, Hey! Brontosaurus, Cameron Ember, Sebastian, The Mad Cattle Ensemble, Orange, and Missile Harmony. He loves playing slide guitar and has been a fan of Tom Petty since he bought "Breakdown" on 45 when it was first released.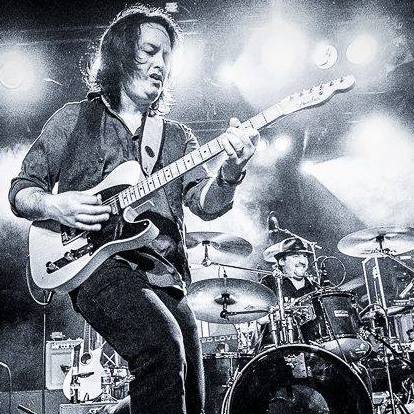 Monroe Grisman
Guitar, Vocals
Born into a musical family with both his parents being accomplished musicians, Monroe is a veteran guitarist of the SF Bay Area music scene who has performed and recorded with numerous local bands that have toured both domestically and abroad. Monroe has also worked as a producer and session musician for local and international recording projects and was a member of highly regarded rock bands American Drag and Stereo Flyers.  Besides PT,  he is currently a member of Kana Mota and working on other original music projects. He also performs around the Bay Area with The 85's (80's tribute band), AZDZ (AC/DC Tribute), and The Soul Jah Family Band (Classic Reggae covers). Monroe brings a high energy edge to PT with his electrifying solos and fun stage presence.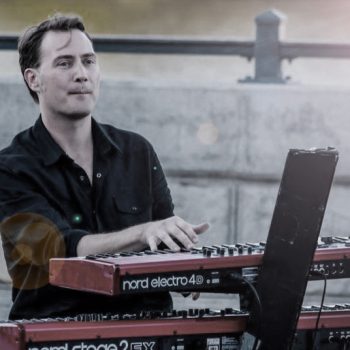 Steven Seydler
Keyboards
Veteran keyboardist Steven Seydler continues to be a sought after session and touring musician in Northern California since making his permanent home in Sonoma County in 2010. His early career launched quickly from his home town in Boston, MA after studying at Berklee School of Music and with legendary educator Charlie Banacas. Steven has toured with platinum recording artist Jorge Ferreira and Grammy award winning group Tavares throughout the United States and internationally through South America, Australia, Canada, Europe and Japan.
Steven currently performs regularly with Petty Theft and the Dylan Black project.
---
BAND HISTORY
In early 2003, Petty Theft was born. Originally formed as a classic rock cover band it started with Jeffrey Levenberg on guitar, James Osswald on lead guitar, Django Bayless on bass and Todd D'Amario on drums and they performed all around San Francisco Bay Area getting a great response and a growing audiences. Dan Durkin joined in 2005 on keyboards, and Dan brought in Rory Judge to play drums when Todd left. Jeffrey left and it became clear that this project should focus on the great music of Tom Petty and the Heartbreakers. James Osswald left in 2007 and the band quickly progressed to regular touring in and out of the Bay Area but with a rotating list of accomplished musicians in the guitar chair from Bob Spector, Pete McCrae, Eric Schram to Chris Collins.
Monroe Grisman joined in 2008 as Petty Theft starting playing much larger venues. In 2009, Mike Emerson joined on keyboards and Michael Papenburg on guitar replacing Chris Collins, who was handling both keyboards and guitars and left to join Super Diamond. Adam "Bagel" Berkowitz joined on drums in 2009 replacing Rory Judge.
Petty Theft now had the same lineup of six musicians as the legendary Heartbreakers. Mike Emerson left to join Tommy Castro in 2015 and was replaced by John Robin Varn. In 2018, Varn was replaced by Steven Seydler.
Petty Theft has attracted many high caliber musicians over the years:
Chris Collins (Super Diamond) – guitars, keyboards, vocals | 2009
Mike Emerson (Elvin Bishop, Carlene Carter, Tommy Castro) – keyboards | 2009 – 2015
Rory Judge – drums | 2005 – 2009
Jeffrey Levenberg – guitars, vocals | 2003 – 2005
Eric Levy (Garaj Mahal, Night Ranger) – keyboards | 2010
Pete McCrae (The Rembrandts, Mr. Mister) – guitars | 2007
James 'Ozzie' Osswald – guitars, vocals | 2003 – 2007
Bob Spector – guitars |2006 – 2009
Erik Schram – guitars | 2007-2008
John Robin Varn (The Neal Schon Band, Thriving Ivory. Mother Truckers) – keyboards | 2015 – 2018
TOURING
Petty Theft has toured in California, Colorado, Idaho, Illinois, Nevada, Oregon, Utah, and Washington. Since 2014 we have named our tours each year: "Mofo Tour 2014", "Mofo Tour 2015" (a nod to Tom Petty's 2010 album "MOJO"), "Oh Hell Yes Tour 2016″ (a lyric in "Mary Jane's Last Dance"), "Runnin' Down A Dream Tour 2017", "Learning To Fly Tour 2018" , "Full Moon Thievery Tour 2019",  "Makin' Some Noise Tour 2020", "Makin' Some Noise Tour 2021" and "Rockin' Around Tour 2022"